NissanConnect uses hands-free technology, your smartphone, and your Nissan's display screen to help you stay in touch with the outside world from inside your vehicle. It's loaded with features and a growing list of apps to help you stay more connected. NissanConnect equipped vehicles include 2 years of complementary services from the date of purchase of the vehicle. This feature is available for Android and iOS devices.

Follow these simple steps: Register, Download, Connect, Go!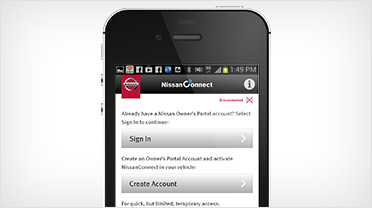 1.

Register & Activate

To benefit from connected services and In-vehicle apps you need to register. Please follow this simple process:

Access www.nissanconnect.eu to select your country
Register on You+Nissan Owner's portal (make sure to have at hand the Vehicle Identification Number)
Create a NissanConnect password. You will use this same password when using NissanConnect App on your vehicle
Activate your in-vehicle App services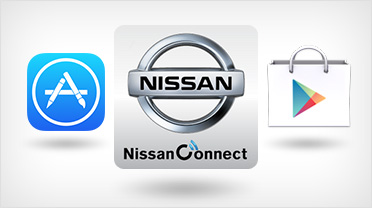 2.

Download NissanConnect App

Download the NissanConnect App on your compatible Smartphone (Iphone/Android) from your phone's app store (App Store® or Google Play Store ®)

Then log into the application with your NissanConnect online credentials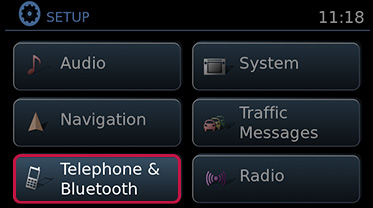 3.

Connect your smartphone to your Nissan vehicle

The Smartphone must be connected to the vehicle either via Bluetooth® or USB cable (iPhone)
NissanConnect App on your Smartphone will allow you access to a selection of In-vehicle applications all accessible under My Apps button
ACCESS IN-VEHICLE APPS
To access the In-vehicle apps:
• Press [Info] button on NissanConnect. This will take you to the Info screen, showing the "My Apps" button.
• Press My Apps button, Your in-vehicle apps will be displayed on the unit's display screen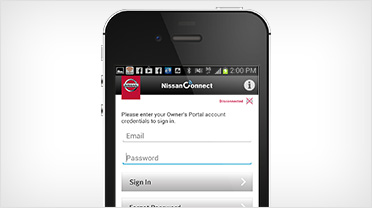 4.

Log in to the NissanConnect App

For the first log in, you must enter your user name and password that you created when you registered on the NissanConnect portal.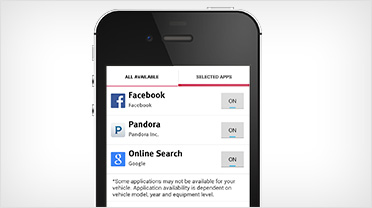 5.

Manage your Mobile Apps

Go to the "Manage My Apps" page and select the apps you wish to use in your vehicle. Some apps require you to have the app downloaded and installed onto the smartphone, while some require you to enter your credentials to log in.